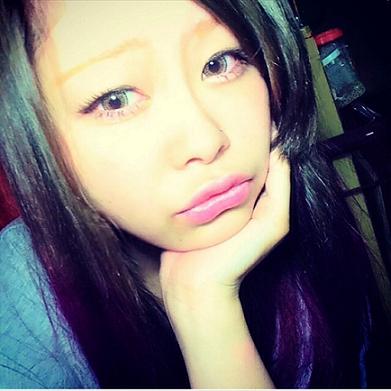 My father is acting as the president of the professional wrestling company called FMW. His name is Shoichi Arai. There are many of those who know. I am honest - I don't have much of a memory of him. I only have 5 memories of him.

Waiting for his return at the door, taking a bath together. We watched (My Neighbor) Totoro together. One of them though is a painful recollection though. When I came back from kindergarten one day, there was no father. I asked my mother "where's Daddy?" and she told me he was taking a long business trip and he was not coming back for awhile.

About 5 years ago, I heard from my mother say they were divorced because the company went bankrupted and had no money which made them in debt. When I was small, my father hung himself and died in the park. I investigated and got to know this on the Internet in the summer of 2011. Honestly, surprise cannot be hidden, and although it was not clear what I should do, I grasp the situation perfectly now.

I also met a new father at the age of 16. My mother is suffering from depression because of my old father's faults and will sometimes have a a dual personality. I also have days where I cannot sleep truly. I am fearful. I have had countless violence towards me while in elementary school. After going into junior high school, the violence would stop but my mother would wound herself instead. I admire and love my mother. But I hate my mother when she is depressed and has her temper. I really don't know how to handle my emotion. My mother's illness was climaxed last year, so I've got many bad memories from last year. There was a time when I left the house and I did not live together with my mother, and there was a time my mother was in the hospital.

I am carrying out long term studying abroad in Australia now, and go to high school. She says it's a compensation for the difficulties that were made. But I do not want my mother to apologize. I will return to Japan temporarily at the end of the year. I think I will go to my old father Shoichi Arai's grave then. I have experienced a lot for a 16 year old and have eye witnessed many things and been damaged. But I think that's why I'm here. I really think so.
I think that one should live carefree. The family needs to be living happily. There are many things that must be appreciated. I think some of you were my father's fans. Or some of you disliked my father. But please accept the perseverance for him.
I am proud to be a child from these parents. I love my new father as well he is so nice and kind. I'll be happy if this article made you think to cherish your family.