Hayabusa at one of his Triple Fight concerts with his Super J Cup '94 match against Jushin Thunder Liger as one of the clips of his career that play on the video wall during his shows.
Hayabusa enjoying the Aquarium in Japan in August 2006 with his two daughters.
Hayabusa hanging out with Dragon Kid who has put on the Hayabusa mask.
Hayabusa giving a 50 minute speech at his old Junior High School on October 30, 2006.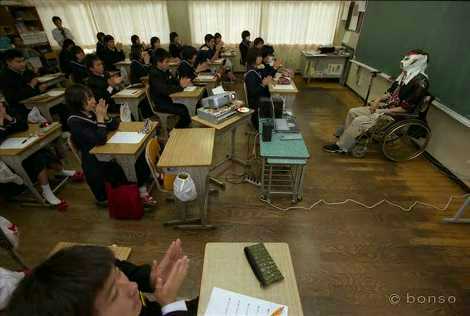 The children clapping and thanking Hayabusa for speaking to them at the end.
Hayabusa being pushed by his younger brother.
Hayabusa and Jinsei Shinzaki outside Flying Kid Ichihara's mothers 100 yen restaurant while in Tokushima.
Hayabusa and Jinsei Shinzaki at a press conference in Tokushima.
Hayabusa enjoying the Chinese Restaurant in his Philadelphia hotel.
Hayabusa at the Super Market in Philadelphia picking out some ham.
Hayabusa playing around with Too Cold Scorpio at the PWU show on August 19, 2006 at the ECW Arena. Too Cold is the person that Hayabusa got the 450 Fire Bird Splash while the two spent time in Mexico together in 1993.
Hayabusa taking a picture with The Sandman while at the PWU show.
Hayabusa with many of the PWU roster at the end of the show as the audience and the wrestlers are thanking Hayabusa for coming.
Hayabusa visiting Times Square in New York City.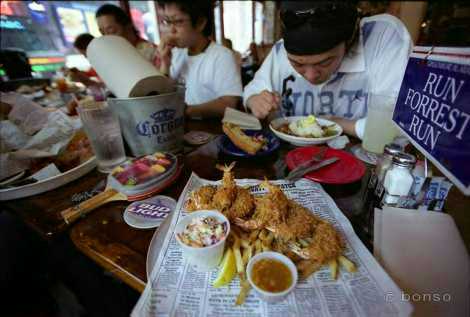 Hayabusa eating at Bubba Gump Shrimp Co. Restaurant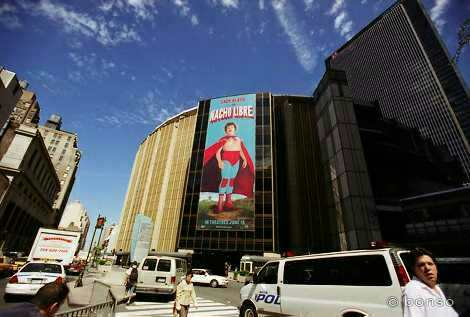 A picture of the outside of Madison Square Garden.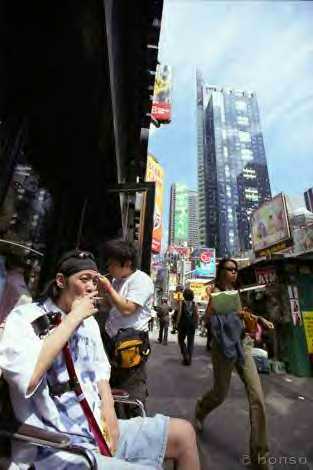 Hayabusa taking a smoke break.
Hayabusa trying to get on his friend MIBU's nerves by blowing in his ear on the bus.
Hayabusa meeting and posing with Vince and Shane McMahon.
Hayabusa and Tommy Dreamer posing
Hayabusa reuniting with Eddie Fatu
Hayabusa and Sabu embracing
Hayabusa and Sabu getting drunk together.
Hayabusa outside WWE Headquarters in Stamford, Connecticut.